Welcome
Mentors are role models, advisors, and door openers. They help student mentees explore, polish and prepare for professional life. Through the VSB Mentor Program, undergraduate students are paired with alumni mentors in one to one relationships which run from sophomore to senior year. This establishes a foundation for career development, success and fulfillment. Register today to make mentoring part of your VSB experience. 

What participants say
"Villanova has a strong alumni base that is very passionate about helping current students, so I knew by joining the VSB Mentor Program, I would be able to find a great mentor to guide me through my years at Villanova and beyond." - Jackie Dorsett '23
Mentee Jackie Dorsett '23  VSB paired with mentor Lindsay Mullen '12 VSB
Register as a Mentor!
Share your expertise with those willing and eager to learn.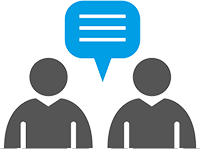 "Throughout my professional career, I have benefited so much from mentors who provided me with advice, coaching and opportunities to further develop. Therefore, I was excited to learn about The VSB Mentor Program, as it is something that I would have benefited from while I was a student. I also truly cherished my time at Villanova and was excited for this opportunity to stay involved as an alumna." - Lindsay Mullen '12
Questions?
Reach out here!






SPACE
"I highly value mentorship and I wanted to make connections with more Villanova alumni, making the VSB Mentor Program the best option for me. I wanted to have someone who would understand the position I am in and could help guide me with their experiences." – Han Chin '21